Access Control Systems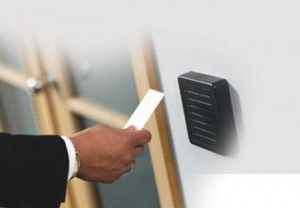 An Access Control system limits personnel access to a premises by restricting unauthorized entry. This protects employees, assets and property. An Access Control system may be designed by our company specifically for your premises to achieve restricted entry, supervised movement and protection via the use of electronic devices and software.
Anderlin Industries Ltd designs and installs Access Control solutions that may either be site administered or remotely administered from our offices. When the system is hosted at the client's site, the Access Control software administration is performed via a site PC. When the system is remotely administered, the host PC is located within our office and administration is performed via the internet. Administration includes and is not limited to: support of the Access Control software, database backup procedures, remote administration of the system, report generation and software upgrades.
Locally installed systems include 'stand-alone' Access Control systems (consisting of a single door locking system, card reader and key fobs) to a multi-door fully computerized system (consisting of site installed administration software, proximity card readers, magnetic locks and exit devices). Many systems are integrated with other site equipment (security systems, CCTV systems and Fire Alarm systems) to provide a comprehensive solution.